Case Studies
Insight into some of our work
Advanced engineering customer
We support a world class advanced engineering business who provide airlines with aircraft and maintenance services.  Operating from eight facilities across the UK, our customer utilises a variety of products and services to meet their day to day needs.  These include the design, manufacture and supply of a wide range of packaging products from packing materials to large wooden boxes for the protection and transport of aircraft fuselage components. We manage a portfolio of over 1800 designs supplying these on a regular basis. AOG (Aircraft on the Ground) services are also supported whereby we have to design, produce and supply products within 24 hours.  As well as packaging, we support the facilities with Lean Manufacturing Solutions and Logistic Support services including the supply and management of warehousing facilities. We provide a key account manager and technical design engineer to support the customer's requirements.
Major defence contractor
Design, manufacture, supply, or build to print, various products including plywood packing sheets; protectors; foam supports; packaging products; materials & gaskets. All supporting munitions, bulk explosives and their related defence standard packaging. We support the customers demands from their many sites located across the UK. Our product portfolio is utilised across numerous contracts ranging in value, length, volumes and time scales.
Scientific equipment manufacturer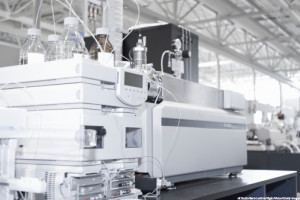 The protection and handling of high-value complex machinery and equipment are a daily occurrence at Gordano. Our customer produces a range of premium laboratory instrumentation which it exports around the world. We support this customer with the full range of Gordano products and services from the design and manufacture of packaging using a multitude of materials to logistic support services. We provide warehouse facilities and related services to hold consignment stocks from their global supply chain,  picking, kitting and delivering to the line to meet their kanban requirements. Lean Manufacturing Solutions are also a key for this customer, assisting their Kaizen & lean workshops supporting continuous improvement programs throughout their facilities. We provide a technical account manager supported by our internal resources to meet their daily requirements.
Global aerospace customer
Our ONESOURCE solution covers the provision and management of flexible resource allocation including support teams, on and off-site, handling numerous functions from goods into despatch, warehouse management and related services. Our support teams use the full range of Gordano products including the design manufacture and supply of performance packaging covering all material types; foam engineering solutions; packing materials; off- the- shelf plastic & metal cases and bespoke flight cases. In addition, we provide lean manufacturing solutions – kitting systems, trolleys, and work benches to improve efficiency and lead-times within our support units and throughout the customers manufacturing cells and across their supply chain.
Energy supply chain solution
We provide a dedicated warehouse facility and contract packing service, supported by the design, manufacture & supply of packaging products to support the day to day operations of a major oil & gas advanced equipment manufacturer. The customer's supply chain requirements necessitate a flexible and responsive warehouse management solution supported by numerous related services to meet their global customers' needs.